Activity Report
The Haiyan Hurricane is the strongest hurricane ever recorded and the deadliest.
It hit central Philippines on 8th November 2013. AMURT teams immediately mobilized and responded to this disaster. Now in November 2014, long after the worlds attention has moved on the AMURT teams are still working with the local people to rebuild.
The current support from AMURT Australia is a container of medical beds and other equipment for the local hospital.
AMURT Australia has been assisted by the following organisations in this essential task of post disaster recovery and rebuilding:

Austin Hospital, Heidelberg has donated beds and other patient care equipment.
---

Rural Northwest Health, Warracknabeal has donated beds, patient lifters, patient wash facility, wheel chairs, Physiotherapy walking aids and more...
---

Cloud Solutions Group, Melbourne has donated the 20ft container for transport of the equipment to the port of Cebu. The container will be then used as a secure support storage for future AMURT operations.
---

Victorian Crane Trucks, Narre Warren donated their crane trucks to position the container at our Coburg Centre for loading and packing all of this equipment.
---

Bentley Pastoral Group, Warracknabeal donated the significant transport of hospital equipment from Warracknabeal to our consolidation centre at Coburg.
---

AMURT Philippines is the partner organisation in the Philippines that will be taking charge of the container from Cebu to its final destination.
---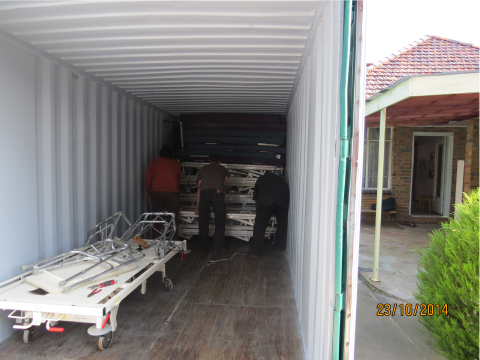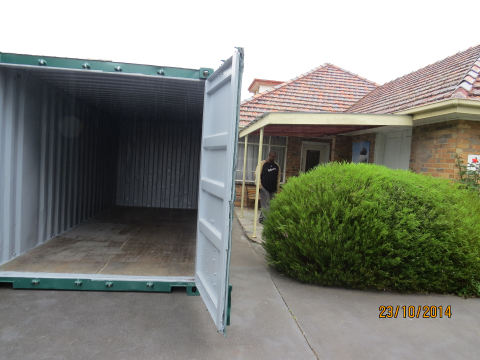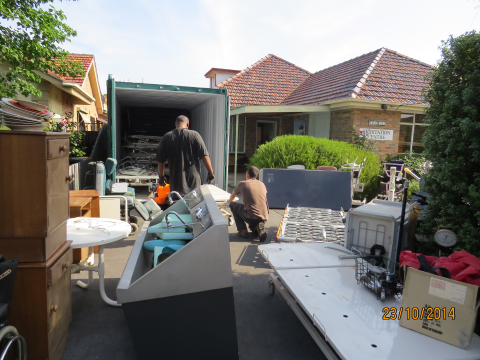 Local Activities

Name: The Migrant Hub
Location: 12 Synnot st Werribee VIC 3030
Activities: They have refugees and asylum seekers, from Iran, Russia, Sri Lanka, Africa, Sudan and so on - Total Approx. 47 people - 37 Adults & 10 children. They come to our meditation centre every week, to collect the food.
---

Name: The Rotary Club
Website: http://portal.clubrunner.ca/1968/
Location: Warracknabeal
Activities: There are school children in that area that go to school without any any food daily, especially in the morning and during the day. We work together with The Rotary club volunteers who distribute the food that we give them every week. There are approximately 50 children that we are helping.
---
Name: The Edgar's Mission
Website: http://www.edgarsmission.org.au/how-to-help/volunteer/
Location: 81 Bridies lane Lancefield
Activities: It's a sanctuary for animals that need care. Pam Ahern who founded Edgar's mission, rescues abused and abandoned animals. In some cases, people bring in animals that need extra care. There are approx. 30 - 50 animals ranging from chickens, pigs, sheeps, cows, dogs, cats, ponies, lamas, horses and so on. She has volunteers that come from all over, to help her look after the sanctuary. Amurt drops off food for all the animals on a fortnightly basis.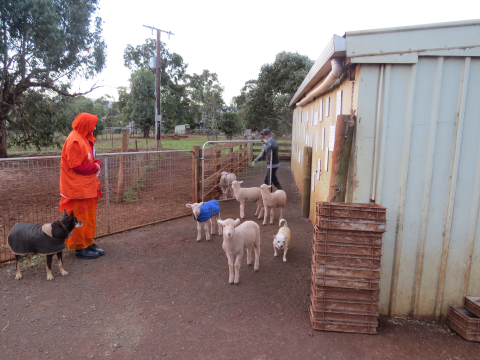 ---

Name: Walker Street Housing Establishment
Location: Walker street (Corner of High Street) Northcote
Activities: This housing estate houses refugees, asylum seekers, old folks, poor families and children. There are about a total of 300 people living in this housing estate. Out of these 300 families, there are about 40 families that struggle daily, unable to afford basic needs like food. Amurt drops off food for them on a fortnightly nightly basis.

AMURT (Ananda Marga Universal Relief Team) is one of the few private voluntary organizations of Third World origin, being founded in India in 1965. Its original objective was to help meet the needs of victims of disasters that regularly hit the Indian sub-continent. Over the years AMURT has established teams in eighty countries, to create a network that can meet development and disaster needs almost anywhere in the world. In 1985 we broadened our goals to include long-term development.
We feel we can play a useful role in helping the poor break the cycle of poverty and gain greater control over their lives. For us, development is human exchange: people sharing wisdom, knowledge and experience to build a better world.
AMURTEL
Ananda Marga Universal Relief Team (Ladies) was formed in 1975 as a sister organization to respond specifically to the problems faced by women and children in their struggle to develop. AMURTEL is managed by women and initiates programs that raise the standard of health and education of women and their children. The programs also permit women to gain greater self-determination and economic independence.

Our mission is to help improve the quality of life for the poor and disadvantaged people of the world, and to assist the victims of natural and man-made disasters.
We believe that the best assistance is that which encourages and enables all people to develop themselves. Hence we help individuals and communities to harness their own resources for securing the basic necessities of life and for gaining greater economic, social and spiritual fulfilment, while respecting their customs, language, and religious beliefs.

We seek local solutions. AMURT understands that there are no ready-made solutions to problems of poverty. Every situation is unique and requires its own local solution. Because AMURT field directors are already based in the areas they serve, they are better able to promote a solution that is suitable for each particular set of circumstances.
This translates, for example, into small business cooperatives for poor urban women in the Philippines, neighbourhood homes for abandoned children and infants in Mongolia, drinking water supply programs in Ghana and pre-and primary schools for underprivileged children in Costa Rica, Dominican Republic, Haiti, India, Jamaica, Mongolia, Nicaragua and South Africa.

Every human being has the right to meet his or her own fundamental needs such as nourishment, accommodation, medical care, clothing and education. The resources of the earth should be used in a just and appropriate way to meet those needs.
Every human being regardless of race, creed, gender, color or social status is a dignified member of the human family and should be treated with understanding and respect.
It is only by showing respect for women, and ensuring their integration and active participation in the development process, that a harmonious growth of the family, community and society as a whole can be achieved.
Development is a balanced process that maintains an equilibrium between industry and the environment, urban and rural growth, human needs and available resources. Development should lessen the gap between rich and poor and provide opportunities for all.
Appropriate development begins within the social and cultural framework of each community. It enables underprivileged communities to gain a greater degree of independence to determine their own future.